CCEA 2020 Speakers
Prof. Steven Y. Liang, Georgia Institute of Technology, USA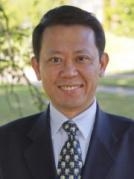 Steven Y. Liang holds a 1987 Ph.D. in Mechanical Engineering from University of California at Berkeley, and was Georgia Tech's founding Director of Precision Machining Research Consortium and Director of Manufacturing Education Program and has been Morris M. Bryan, Jr. Professor for Advanced Manufacturing Systems. From 2008 to 2011, Dr. Liang served as Chief Technical Officer, Vice President, and then President of Walsin Lihwa Corp., a publicly-traded manufacturing entity with over USD6 billions of yearly revenue. Dr. Liang's technical interests lie in advanced manufacturing, precision engineering, and materials-centric production, and in these areas he has supervised over 80 post-doctoral studies, Ph.D. dissertations, and M.S. theses and has authored in excess of 400 book chapters, archival journal papers, and professional conference articles. He has delivered more than 60 keynotes and invited seminars at industries, peer institutions, and conferences in over 20 countries on manufacturing science and technology. Dr. Liang served as President of North American Manufacturing Research Institution and Chair of Manufacturing Engineering Division of The American Society of Mechanical Engineers. He is Editor-in-Chief of Journal of Manufacturing and Materials Processing (MDPI) and Editor of International Journal of Precision Engineering and Manufacturing (Springer). Dr. Liang is the recipient of Robert B. Douglas Outstanding Young Manufacturing Engineer Award of SME, Ralph R. Teetor Education Award of SAE, Blackall Machine Tool and Gage Award of ASME, Milton C. Shaw Manufacturing Research Medal of ASME, etc. Dr. Liang is a fellow of both ASME and SME.
CCEA 2019 Speakers
Prof. Yuegang Zuo, University of Massachusetts Dartmouth, USA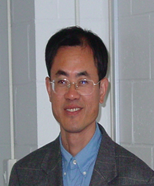 Yuegang Zuo is currently a Full Professor in analytical and environmental chemistry and Director of Graduate Programs at Department of Chemistry and Biochemistry, University of Massachusetts Dartmouth. He is also a Full Professor in marine chemistry at the School of Marine Science and Technology, University of Massachusetts. He received his B.S. degree in chemistry from Wuhan University in 1982, his M.S. degree in environmental chemistry from the Research Center for Eco-Environmental Sciences, Chinese Academy of Sciences, in 1984, and his Ph.D. in environmental science from Swiss Federal Institute of Technology Zurich in 1992. Most of his recent research has focused on separation, identification and quantification of endocrine disrupting pollutants and phenolic antioxidants in plants and seafood as well as in the related environments and examine their occurrence, sources, distribution, transportation and fate in the biochemsphere. He has published over 70 scientific papers in prestige journals such as Science, and Environmental Science and Technology.
Prof. Yu "Frank" Yang, East Carolina University, USA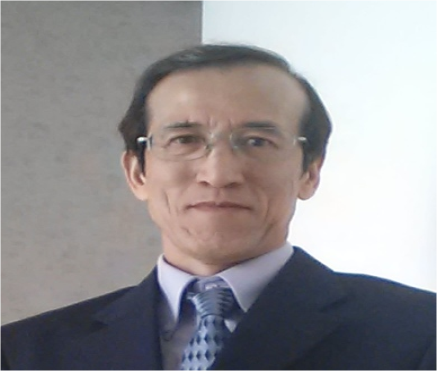 Dr. Yu "Frank" Yang is a Professor of Chemistry at East Carolina University located in the USA. Dr. Yang received his Ph.D. from University of Mainz, Germany in 1993. He joined the Department of Chemistry at East Carolina University as an assistant professor in 1997, tenured in 2003, and promoted to full professor in 2007.
Dr. Yang's group is an international leader in the field of comprehensive subcritical water research. His principal areas of interest and expertise include pharmaceutical analysis, green chemical processes, environmental chemistry, subcritical water chromatography and extraction, solubility and stability of organics in subcritical water. The main goal of Dr. Yang's research programs is to eliminate or minimize the use of toxic organic solvents in extraction, chromatography, environmental remediation, and other chemical processes. Honors include the University Five-Year Achievement for Excellence in Research Award, the Sigma Xi Helms Research Award, the University of North Carolina Board of Governors Distinguished Professor for Teaching Award, the Scholar-Teacher Award, Cottrell College Science Awards from Research Corporation, and the Starter Grant Award from the Society for Analytical Chemists of Pittsburgh. Dr. Yang serves as the Editor-in-Chief for one journal and on the editorial board for four other peer reviewed journals.
Assoc. Prof. Chi-wai KAN, The Hong Kong Polytechnic University

Dr. Kan graduated from Hong Kong Polytechnic with a BSc in Textile Chemistry. He gained his PhD degree from the Hong Kong Polytechnic University. He had worked in private and public sectors in the area of textile evaluation and safety and health management for more than five years before joining the Institute. His main duties in the Institute are in the area of teaching colouration and finishing. Dr. Kan's research interests are also in the area of colouration and finishing.
Dr. Kan holds the professional qualification of Chartered Colourist, Chartered Textile Technologist and Chartered Safety and Health Practitioner; also Fellowship of the Society of Dyers and Colourists and Textile Institute, U.K. In addition, Dr. Kan is a member of Royal Society of Chemistry, Institution of Occupational Safety and Health and Hong Kong Institution of Textile and Apparel.
Assoc. Prof. Yiwei Deng, University of Michigan – Dearborn, USA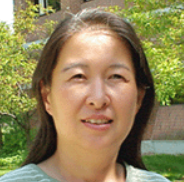 Dr. Yiwei Deng is an associate professor in the Department of Natural Sciences at the University of Michigan-Dearborn. She received her B.S. degree in chemistry from Wuhan University in 1982, her M.S. degree in environmental chemistry from the Research Center for Eco-Environmental Sciences, Chinese Academy of Sciences, in 1985, and her Ph.D. in environmental science from Swiss Federal Institute of Technology Zurich in 1992. Her research interests are in the areas of analytical chemistry and environmental chemistry. Her research work focus on development of analytical methods for environmental applications, and study sources, transformation and fate of pollutants (i.e., heavy metals, parabens, polycyclic aromatic hydrocarbons, petroleum hydrocarbons, etc.) in aquatic and atmospheric environments.
Assoc. Prof. Takaaki Wajima, Chiba University, Japan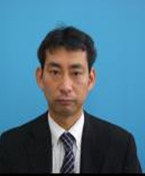 Assoc. Prof. Wajima was born in February 1976 in Saga Prefecture, Japan. He has been an Associate Professor in the Department of Urban Environment Systems, Graduate School of Engineering, Chiba University, Japan, since 2013. He received his bachelor's degree and master's degree in resource engineering from Kyoto University, Japan, in 1998 and 2000, respectively, and his PhD in environmental mineralogy and technology from Kyoto University, Japan, in 2004. His main PhD research theme was "microporous materials synthesized from paper sludge ash at low temperature, and their chemical mineralogy." In 2004, he moved to the Institute of Ocean Energy at Saga University to work as a postdoctoral researcher, and from 2007 to 2013 he was an Assistant Professor at Akita University, Japan. His main research interests are waste recycling, resource recovery, and environmental purification.